HOW
---
Massages at work are a win-win for employers and employees, as many companies with massage programs report the following:
•  An increase in employee productivity and accuracy
•  An increase in employee loyalty, morale and retention
•  An improvement in overall health and ability to manage stress
•  A higher job satisfaction level that has led to higher employee retention
A regularly scheduled massage therapy program makes an excellent addition to any employee benefit or wellness program. Massage sessions are typically 15 minutes in length and focus on the back, shoulders, neck and arms. The employee remains fully clothed and lotion is not necessary. Your employee will return to work feeling energized and at their best to meet the challenges ahead.
We will work with you to design a custom program to fit the unique needs of your company. Discover the secret behind the success of so many top companies and begin reaping the rewards of a happier and healthier work force.
Whether you are a company having chair massage for your first time or looking for regularly scheduled chair massage – Try us! Find out why many companies value Boston Chair Massage as their most essential employee benefit.
Companies who us:
---
❝ We working with them too ❞
BIOTECH
BIO PHARMACEUTICAL RESEARCH
UNIVERSITIES
HEALTH RESEARCH COMPANIES
ADVERTISING & MARKETING FIRMS
CAPITAL MANAGEMENT
TRADE SHOWS
LAW FIRMS
& MANY MORE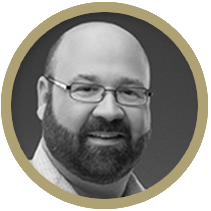 PROBABLY ONE OF THE BEST VENDORS I HAVE EVER WORKED WITH!
Boston Chair Massage is probably one of the best vendors I have ever worked with. Chris, the owner, is not only a customer focused and passionate Human Resources professional but also motivated, broad-minded and very trust-worthy. Chris' compassion, willingness and integrity is never-ending.
– Paul Buckley, Associate Director, Student Life at MIT Sloan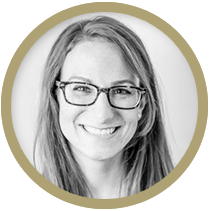 CAN'T RECOMMEND HIGHLY ENOUGH!
We had BCM come to our office and provide 10 min chair massages for our employees, and I can't recommend them highly enough. Their therapists essentially transformed one of our conference rooms into a calming spa with ambient lighting and soft music, and did a fabulous job working with folks. Everyone was raving about their massages. They also had a calendar link to send out to folks so they could choose a time slot and they got reminder alerts as well – this made for very little admin work on my end as the host, which was a huge plus! Wonderful experience overall.
– Annie Misarski, Office Manager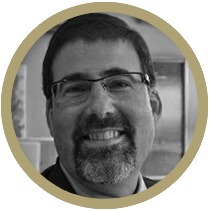 BOSTON CHAIR MASSAGE IS A GREAT ASSET!
Simply put: When you, someone you love, or something you care deeply about is in BCM's hands, you can count that the outcome will be excellent & successful. Chris Juliani has run a few successful businesses and what makes her stand apart is that she treats her employees and clients with respect, dignity and an abundance of caring. Boston Chair Massage will not only bring your company great results… they will also bring caring and whole health. Any company fortunate enough to engage Boston Chair Massage will find they will quickly become a great asset.
– David Wolfman – Principal, The Human Side of Change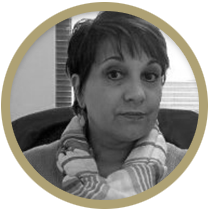 ABSOLUTELY FABULOUS!
BCM works with you to provide the best services for your particular needs. Our employees look forward to their chair massage sessions with great anticipation, and BCM never disappoints. Each therapist brings his or her own special "flavor," while maintaining BCM's high standard of service and professionalism.
– Georgia Beltsios, HR Manager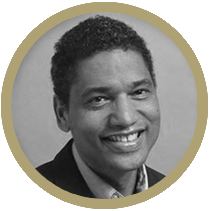 ON A SCALE OF 1 TO 10 I'D GIVE THEM A 10!
The massage therapists who come to our office from Boston Chair Massage just radiate relaxation. After a massage, I am completely relaxed, my mind is clear and I am relieved of any stress or fatigue that I had to begin with. On a scale of 1 to 10, I'd definitely give them a 10.
– David Thompson, IT Manager
WHO
---
Our commitment is to improve the quality of your workplace by creating a more peaceful and healthy work environment.
We are a large group of Boston's best massage therapists managed by Chris Hansen Juliani. She has been a massage therapist for 20 years and equally enjoys working with companies to create wellness programs and events, managing the team of massage therapists and doing massage.
All of our talented hand-picked massage therapists are professional, experienced, licensed, certified and insured.
Our top priority is ensuring that your employees love their massages and their massage therapist. We are open and flexible to sending out a variety of massage therapists for your company to try out (or sample). If you are choosing one or two therapists we always suggest having a couple of back up therapists for times when your therapist might be away or sick.
Meet our team of talented Massage Therapists
CHRIS SOLEA JULIANI, SPHR
CEO | Founder | LMT
Admin
FOR EVENT BOOKING / QUESTIONS:
BOSTON
CHAIR
MASSAGE
617.991.8203
INFO @ BOSTONCHAIRMASSAGE.COM